What We Do
Decisionability is an expert consultancy based on a core philosophy: the holistic integration of evidence, economics and emotion in decision making.
Founded in 2007 by 3 senior ex-Pfizer leaders, Decisionability consults with small and large pharmaceutical companies and develops optimization tools

We use our proprietary set of risk and benefit characterization tools and displays to help organizations understand, prioritize mitigate and optimize their activities in pursuit of a defined strategy. In doing so we are drivers of cultural change in organizations.
Decisionability:

identifies latent risks and issues with proprietary analytic methods
creates optimized strategies and tactical solutions
provides deep knowledge and expertise in health science and technology, business and human factors
links clients to a network of external experts and allied technical service providers

 
The Philosophy
The Decisionability Triangle
"No decision can be optimized without analyzing and addressing technical, economic and human issues"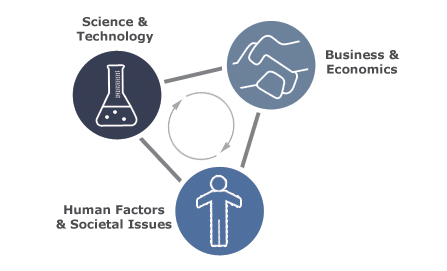 A New Approach
A comparison of the traditional portfolio prioritization/optimization approach with Decisionability's model.
"Traditional" Comprehensive Value Model

Definition of Risk

Overall Probability of Technical Success or Probabilistic decision tree

Probability and Severity [sensitivity from"baggage" to termination"

Scope

Value and Technical risks

Holistic - technical, economic and human

Resultant Culture

Teams are informed of their candidate's value and priority, may become "entitled" to a budget.

Teams enabled to create their risk profile and become cost-risk-value conscious

Actions
.

What the budget allows for the candidate as it is prioritised


Whatever action leads to greatest resolution of risk at least cost.
The Service
What: create value and efficiency through actions that drive the greatest resolution of risk for the least cost
How: provide a service and tools to enable organizations to integrate value, cost and risk in their development programs
Create transparency by characterizing risks for likelihood and seriousness
Technical
Economic
Human
Illustrate the effect of these risks on project value through tolerability of risk models of attrition
Identify possible opportunities/actions to address the key risks
Mitigate risks that have the greatest opportunity for risk reduction per unit cost - prioritize actions that do this
Stimulate a culture of risk-awareness and support to creative solutions that deliver the best opportunities for risk resolution at lowest unit cost
Tolerate risks that cannot be addressed cost-effectively - take no action on these risks
Unique features of Decisionability
A simple but powerful suite of decision support tools that people can understand and trust
"THE" holistic assessment of Technical, Human and Economic benefits and risks
A common currency enabling direct comparison of different types of issue
Proprietary displays of risk and benefit for projects and portfolios
Decision-point optimization that minimizes harm from decision errors
Risk-cost-benefit optimization for business strategies and portfolios
Prioritized ACTIONS not projects
Real examples of success
Savings of $20M for Pharma company about to spend on managing the wrong risks
Over-optimistic "guesses" of technical success of 80% upwards switched to realistic numbers <20% to <5% from team inputs
Providing the data to terminate "dead drug walking" projects
Demonstration that a licensing candidate was not worth the price